Drone Racing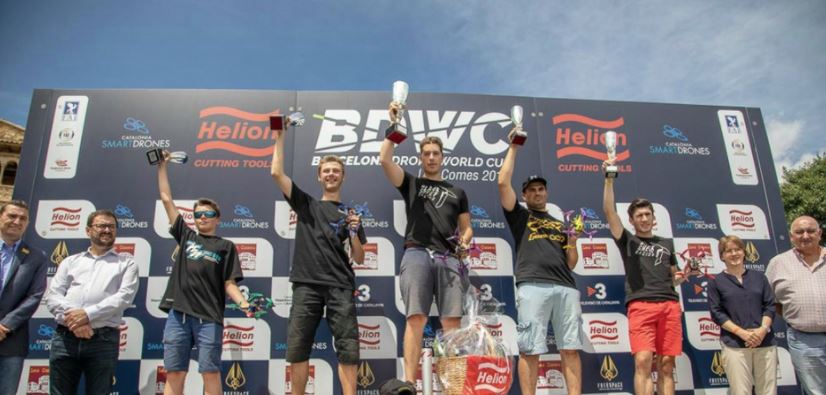 Welcome punters to your guide on drone racing that takes place here in the Barcelona Drone World Cup. We will be sharing with you all the inside information of the event and forthcoming events around the drone circuit. We will discuss how online betting works for drone races. Plus, we discuss what taking part means and what can be won in terms of prize money.
Drone world cup
Now classified as one of The World Air Sports Federation activities, drone racing is the latest interest which started as a lavish hobby that is now a recognised sport that pits drivers against each other in all manner of conditions within varying mid-air tracks.
Our first world cup was won by Marco Matthal, a 25-year-old from Germany in 2018. The World Cup was a 70-pilot competition with competitors signed from all over the world.
Macro described the occasion as thrilling, a little stressful considering the track was untested and relieved to have won.
Marco went on to compete in the FAI World Racing Drone Championships in 2019 which is hosted by China.
Here are the results and final standings of the FAI Drone Racing World Cup:
| Position | Pilot | Country |
| --- | --- | --- |
| 1 | Marco Matthai | Germany |
| 2 | Jan Wielgosz | Poland |
| 3 | Rui Antunes | Portugal |
| 4 | Killian Rousseau | France |
| 5 | Bastian Hackl | Austria |
| 6 | Antoni Georgiev | Bulgaria |
| 7 | Marc Muste | Spain |
| 8 | Vasco Mateus | Portugal |
| 9 | Thomas Jeffery | United Kingdom |
| 10 | Miquel Sanchez | Spain |
Racing events
If you are interested in upcoming events and wish to attend as a crowd member or even to join in online as punters and place bets on the races, here is the scheduled FAI Events for 2021
| Date | Event | Location |
| --- | --- | --- |
| 10 – 11 Jul | 2021 World Cup Cubillos Del Sil | Spain |
| 24 – 25 Jul | 2021 Belarus Drone Racing World Cup | Belarus |
| 13 – 15 Aug | 2021 FAI Drone Racing World Cup Moscow | Russia |
| 14 – 15 Aug | 2021 Drone Extreme Racing | Serbia |
| 28 – 30 Aug | 2021 UK Drone Racing World Cup Open International | Great Britain |
| 04 – 05 Sep | 2021 PAM Cup | Bulgaria |
| 04 – 05 Sep | 2021 F9U World Cup Italy | Italy |
| 18 – 19 Sep | 2021 Maj Flaj Drone Race | North Macedonia |
| 02 – 03 Oct | 2021 Daegu Drone Race World Cup | Korea |
| 09 – 10 Oct | 2021 Phoenix Drone Racing - Trophy of Prilep | North Macedonia |
| 09 – 10 Oct | 2021 F9U Argentina-Open Int´l World Cup | Argentina |
| 16 Oct | 2021 Open International SITE | Spain |
Betting
If you are new to betting online as interested punters, then this is how the process of online betting works.
When it comes to placing bets on drone racing, the options are somewhat limited given how new this is to the world of gambling. Many of the events take place during summer given that this is new, but as the leagues expand and interest grows commercially, these racing seasons will form as leagues and other tournaments.
With the development of races and as drone racing as a sport evolves so to will the betting markets. As it is right now, you can only select on the outrights of the races.
In time, this will expand to encompass 1st, 2nd, and 3rd, Each Ways, and with leagues, you can pick the winner and who finishes bottom.
FAI World Drone Racing Championships
This is both an indoor and outdoor event which last was hosted by China. Running from December 11th to the 14th, it proved to be the most exciting competition in drone racing history.
The title was won by a 16-year-old from Korea, the pilot's name; Chang-Hyeon Kang. In second place came Australia's team piloted by Thomas Bitmatta
In third was France's team lead by Killiam Rousseau who came 4th in the Barcelona World Drone Cup in 2018.
Champion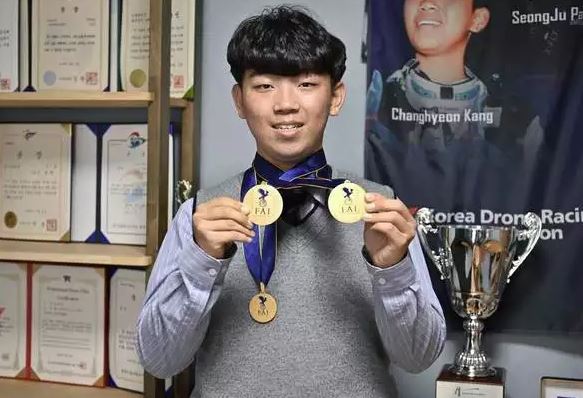 Now, 18, a poster boy for the competition and drone racing, Chang-Hyeon is preparing to defend his title in the next high-tech race and even at 18, he feels he is now too old to compete. It sounds crazy but he states that younger people have far greater response times in their fingers to control drones at high speeds.
He noted that as each year passed that the finite twitches in his fingers were diminishing and has long planned to retire by the time he was 20.
Prize money
If you want to join the elite of drone racing then it could prove to be more lucrative than sticking with the betting punters.
Though no one has come out to officially announce the earnings of a pilot, it is believed that they can make anywhere between $50,00 and $75,000 a season. With a professional contract, sponsorship, this increases and then you have the prize money.
Competition prizes vary. In 2016, a 15-year-old pilot won a $1 million prize for winning the inaugural World Drone Prix in Dubai.
Standard prizes tend to be around the $100,000 mark. It is all relative to the location, the numbers involved, the sponsor, and the importance of the event.